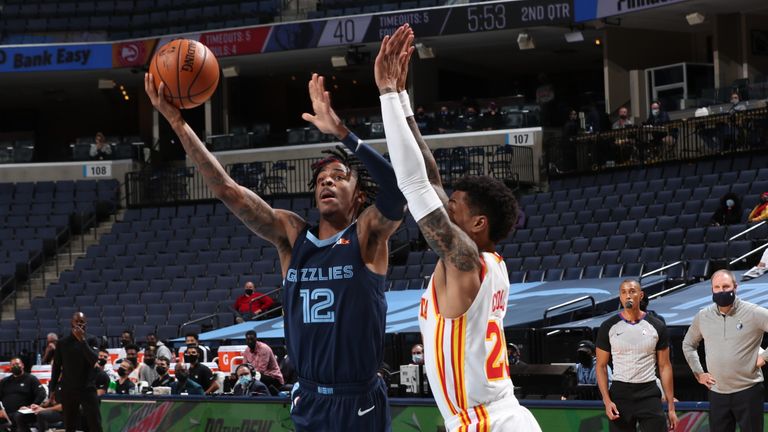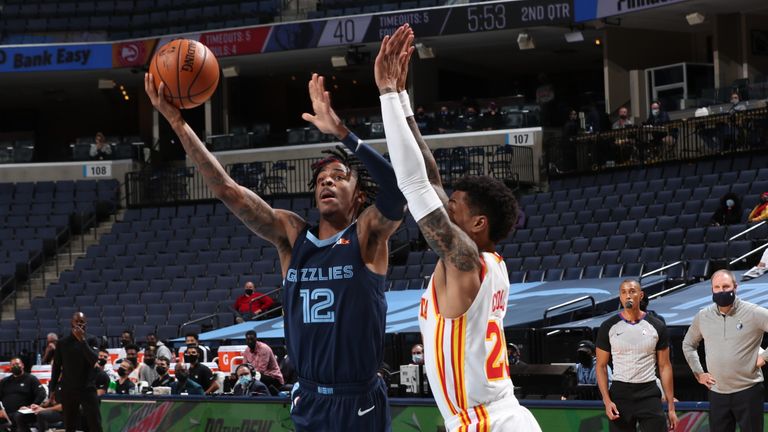 Trae Young scored a hat-trick in the 122-1112 victory to add 36 points from nine goals leading the former Atlanta Hawks from Memphis Grizzlies.
There are only 10 10-year-olds. He is one of only seven out of seven.
He has 28 points and seven points, but has seen the team lose for the second time in a row at the start of the season, with Memphis point bodyguard Ja Morant and the individual win guard having just nine turnovers and two turnovers.
The Grizzlies won both games against Hawthorne last year with an average of 28 points. It won 39 points in Atlanta, and Norfis beat Atlanta twice to finish. But this season, Atlanta and Young have praised it.
Atlanta scored 14 points more than Nof with 26 turnover, while Hawke received 21 points from four-time Kevin Huerter. De'Andre Hunter jumps 15 points and 11 rebounds for Atlanta. John Collins jumped 13 points and 10 rebounds.
Kyle Anderson, who had 14 jumps and two block shots in Noh, scored 20 points. Dillon Brooks had 19 points and Jonas Valanciunas had 13 points and 12 rebounds. Atlanta finished the 19-6 race in the first quarter and took a 27-22 lead.
Morant had 15 men in the first half, beating Memphis 58-56 in Norfolk.
In the third quarter, Hoss improved by 12-4, but the Grecians ran 13-4 and finally led 88-87 in the final quarter.
On the opening night, Morant, who scored 44 points, was asked to make the remaining 1:10 technical mistakes. According to Morant, the youngster had a free throw and led Atlanta 118-110 with a time of 56.7 seconds.
Next Up Both teams play again on Sunday as Memphis look for their first win in the 2-0 win over Brooklyn, where the flight began. Atlanta set their 100 per cent record for Detroit at their inaugural home.
Want to see more of the NBA and WNBA? But there is no Sky Sports. Get the Sky Sports Activity and Arena Package! Click here:
!function(f,b,e,v,n,t,s){if(f.fbq)return;n=f.fbq=function(){n.callMethod?
n.callMethod.apply(n,arguments):n.queue.push(arguments)};if(!f._fbq)f._fbq=n;
n.push=n;n.loaded=!0;n.version='2.0′;n.queue=[];t=b.createElement(e);t.async=!0;
t.src=v;s=b.getElementsByTagName(e)[0];s.parentNode.insertBefore(t,s)}(window,
document,'script','https://connect.facebook.net/en_US/fbevents.js');
fbq('set', 'autoConfig', 'false', '1476975859286489');
fbq('init', '1476975859286489', {
em: 'insert_email_variable,'
});
fbq('track', 'PageView');