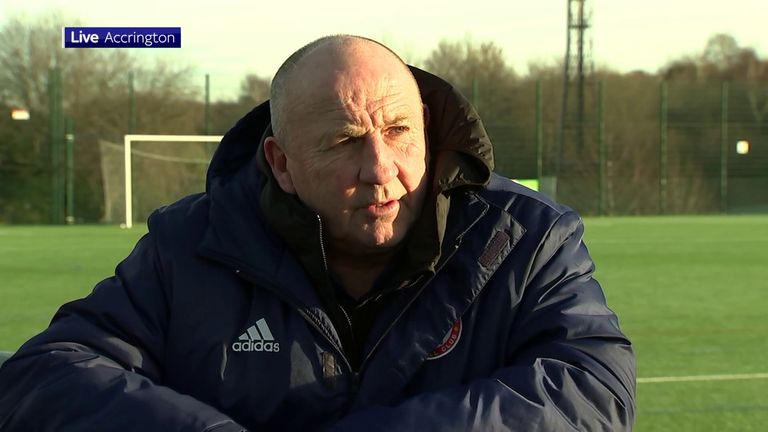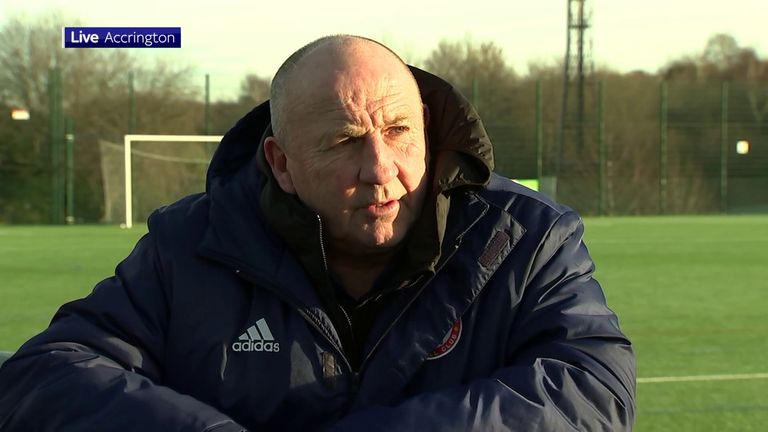 Accrington tycoon John Coleman is no stranger to Christmas training.
Through two different spellings, Coleman spent 19 years as manager of Accrington. They have lost just once in their last nine league games and face fourth-placed Doncaster in League One at Keepmoat Stadium on Boxing Day.
With Accrington just five points clear at the top of the table, Coleman says his side have overcome every challenge ahead of them. They include celebrating Christmas at Baxenden Training Ground.
"These kids are great for being honest with you," Coleman told Sky Sports News.
If United beat Blackburn, they would be given an incentive. But it's important to have a match for tomorrow.
"On Saturday I told these young people that we are starting to look like they have been promoted. We have to start doing that.
"But these guys are really good. They are good people. They come to the ground today themselves. They are cracked boys. It is fun to work with them."
For Scunthorpe manager Neil Cox, training has been about finding the right balance this year, especially after this year, when he stepped up his players at Christmas.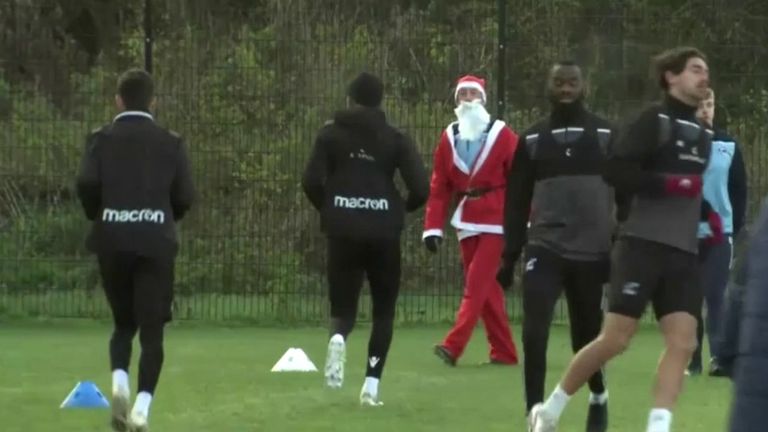 Scunthorpe hosts League 2 rivals Mansfield, three points and two more than Boxing Day rivals.
"It's Christmas and we want to have a little fun," he told Cox.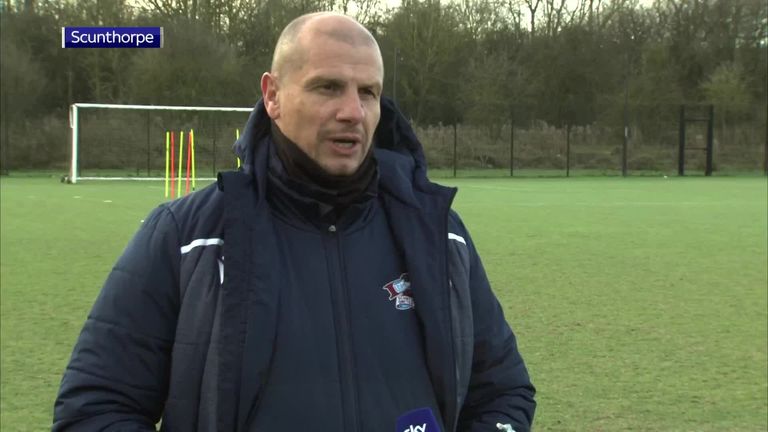 "One obvious guy came in, one was not happy, one was alone, only one or two. It was football. This is our job. We have to be ready for tomorrow's game.
"It's a difficult time," he said. We had a big decision to make. Did you bring them in for training?
"We all decided to get in together. It's important that we get points on our board, but we need to have fun with them. Many of them have had difficult times. Some of them will have fun."
!function(f,b,e,v,n,t,s){if(f.fbq)return;n=f.fbq=function(){n.callMethod?
n.callMethod.apply(n,arguments):n.queue.push(arguments)};if(!f._fbq)f._fbq=n;
n.push=n;n.loaded=!0;n.version='2.0′;n.queue=[];t=b.createElement(e);t.async=!0;
t.src=v;s=b.getElementsByTagName(e)[0];s.parentNode.insertBefore(t,s)}(window,
document,'script','https://connect.facebook.net/en_US/fbevents.js');
fbq('set', 'autoConfig', 'false', '1476975859286489');
fbq('init', '1476975859286489', {
em: 'insert_email_variable,'
});
fbq('track', 'PageView');