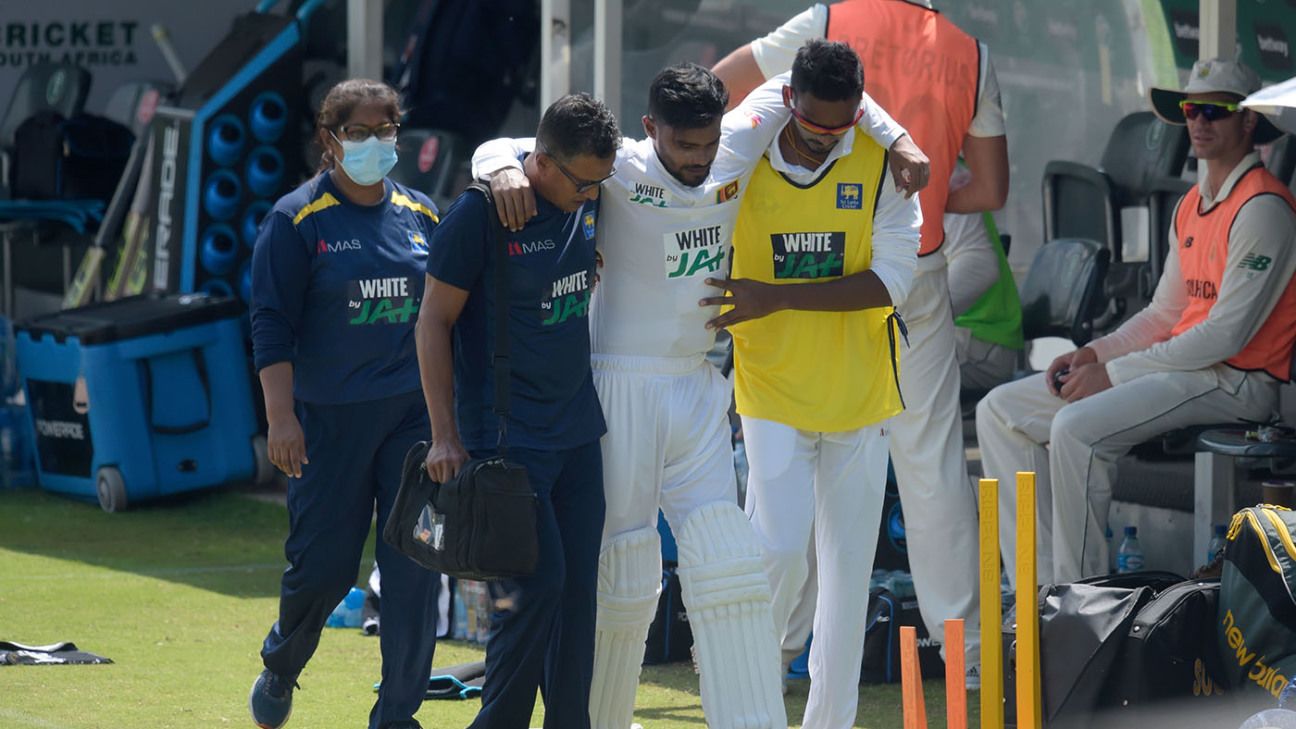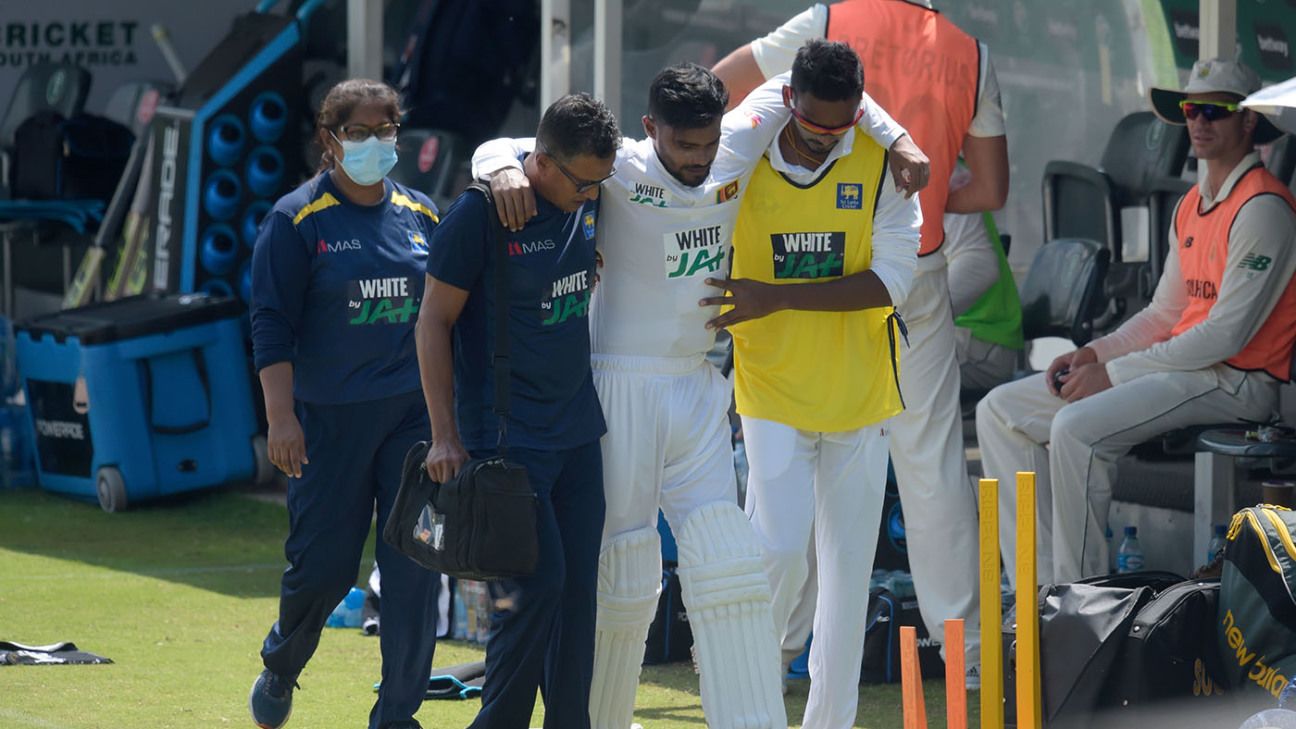 News
Allrounder left the field after suffering a soft tissue injury and could miss two to three weeks
Dhananjaya de Silva After a 79-day break on the first day of the Centurion test, it is doubtful for the Sri Lankan part of Sri Lanka in South Africa.
De Silva suffered between 34 and 34 deaths in Sri Lanka. However, after he completed one Lutho Sipamla bowling alley, his qualifying income dropped further to 185. But he was immediately upset and the ground collapsed and the field and the entire team came to the rescue.
He will undergo an MRI scan on Saturday evening. He is thought to have suffered a soft muscle injury near his thigh. Sri Lanka did not officially comment on his severity, but his teammate Dinesh Chandimal suggested de Silva was not optimistic about himself.
"After he was injured, he told me he was a force to be reckoned with," Chandimal told host broadcaster SuperSport. "He is going for an MRI [scan] Now I don't think he can play for two or three weeks. So it's thinking.
"We will see how the MRI goes. We hope he recovers soon. He was severely beaten.
The second series of tests began on January 3 in Johannesburg, and Sri Lanka launched two tests in the United Kingdom on January 14. They weren't well aware of Silva's dramatic shot, and Wanindu Hasaranga, their only XI player left front line option.
Sri Lanka is still without the injured Angelo Matthew for the trip. But he is expected to be fit for next month's England series.