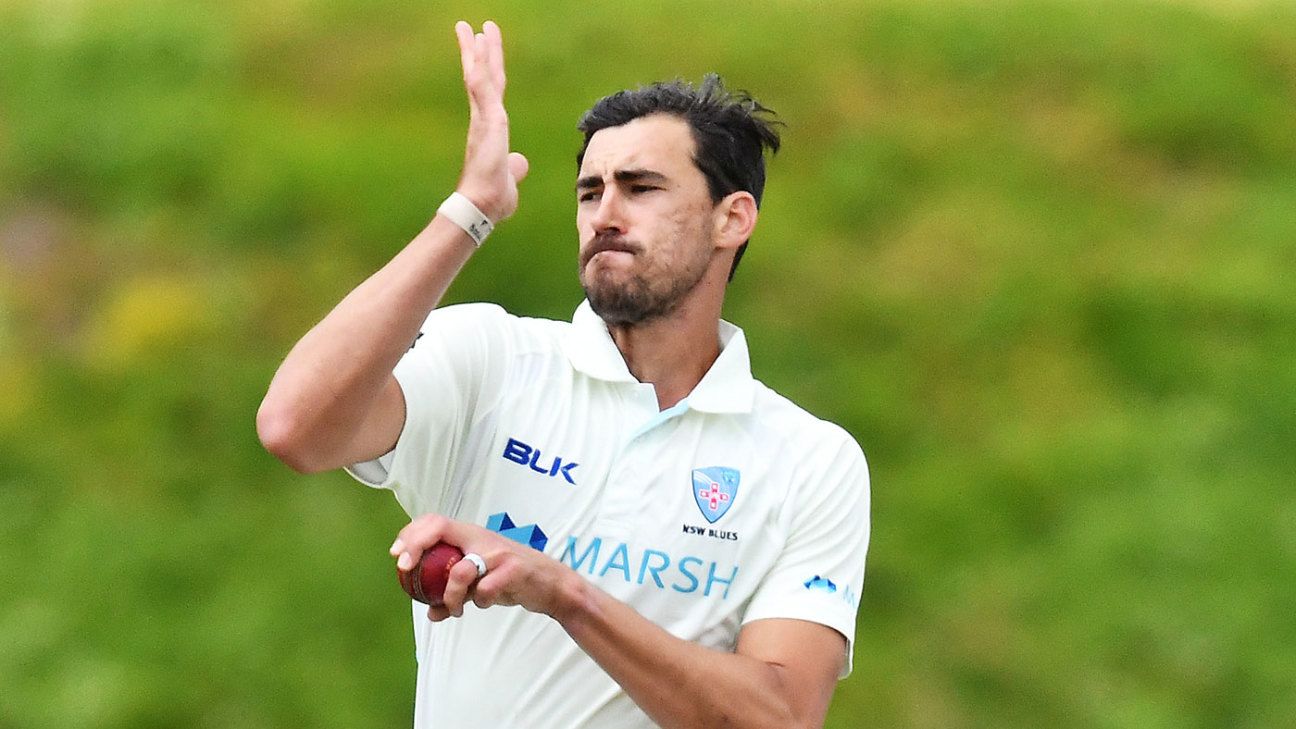 News
Starc's father passed away from cancer on Tuesday
Mitchell Starc and Steven Smith have withdrawn from the New South Wales squad to face Victoria in the Sheffield Shield at Bankstown Oval starting on Thursday.
Starc will miss the game following the passing of his father Paul on Tuesday after a battle with cancer. Starc's wife Alyssa Healy also withdrew from New South Wales' next two WNCL fixtures.
Earlier in the season Starc left Australia's hub during the limited-overs matches against India to spend time with his family but returned to feature in all four Tests.
Smith will miss the clash, which was relocated from Melbourne to Sydney, due to an elbow issue that has flared up.
"I have had some pain in my elbow that's gradually worsened since the Test against India at the SCG and it requires some rest and rehab," Smith said.
"I am hoping I will be right to travel with the Blues to Adelaide for our games down there next week but we will have to see how it responds to treatment."
David Warner is still unavailable due to his groin injury but he stated on Tuesday that he was aiming to return for the Blues Marsh Cup clash with South Australia on March 4 in Adelaide.
Pat Cummins will make his first Shield appearance of the season after missing the game against Victoria last week. Josh Hazlewood is being rested. Liam Hatcher and Jason Sangha have been included in the 13-man squad as replacements for Smith and Starc.
New South Wales Shield squad: Peter Nevill (capt), Sean Abbott, Harry Conway, Trent Copeland, Pat Cummins, Moises Henriques, Daniel Hughes, Nick Larkin, Nathan Lyon, Kurtis Patterson, Jason Sangha, Daniel Solway, Liam Hatcher
Alex Malcolm is a freelance writer based in Melbourne