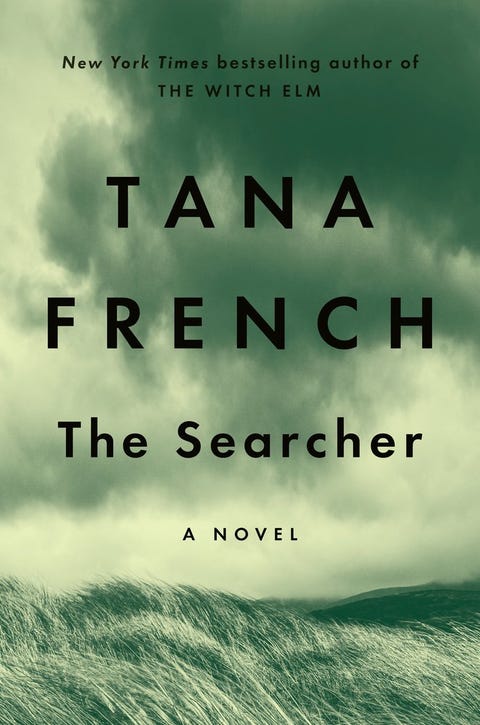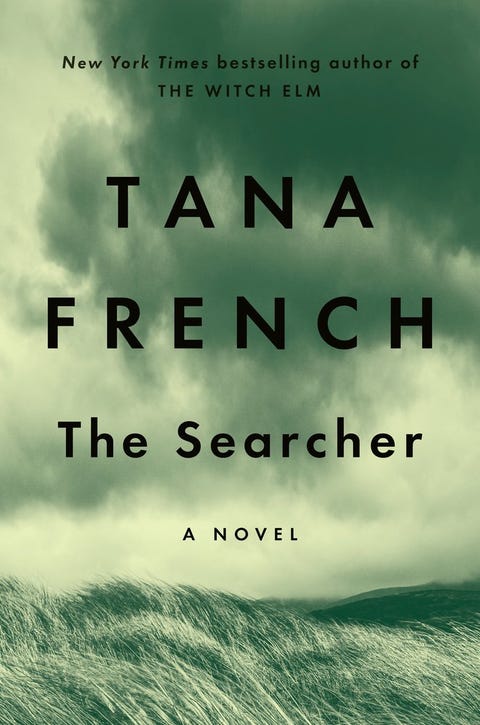 Welcome to durability, ELLE.com's new books column, where authors share their most memorable readings. Whether you are looking for a book that comforts you, moves you deeply or makes you laugh, consider a recommendation from the authors of our series who, like you (since you are here) love books. Maybe one of their favorite titles will also be one of yours.
Tana French's eighth and most recent literary mystery, The seeker (Viking), joins her former seven as one New York Times best selling. Six of them consisted of the Dublin Murder Squad books – each told unreliably by a different detective – and formed the basis of the Starz TV series Dublin Murder. The daughter of an economist for developing countries, the Vermont-born, Dublin-based author has lived in Malawi and Italy (she has dual citizenship between the United States and Italy). She loves Tom Waits; is left-handed; has two children; just picked up the guitar again; and wanted to be an archaeologist as a child (the idea for her first book, In the forest, came to her on a grave). She was so convinced that she would not win the Irish Book Award for Crime Fiction that she wore the same dress she wore when she won it four years earlier – and won again. She was also once a theater actress after studying drama at Trinity College. The loss of the stage is our gain!
The book that …
… kept me up way too late:
The secret story by Donna Tartt. I started it on a plane, read myself right through a night flight across the Atlantic, came home and kept reading until the last word. I do not think I would have noticed if the plane had crashed.
… I recommend again and again:
The Jewish Police Association by Michael Chabon. It's a noir novel, but a huge, lyrical, wild original, alternative story. I love the breadth of the imagination, the joy with which Chabon juggles the language, the way he can make a character jump out of the page with a perfect sentence, the way he effortlessly shifts from ridiculously funny to disturbing to deeply moving.
… I'm still trying to finish (I want to, I swear):
The little stranger by Sarah Waters. It is beautifully written with a slowly building atmosphere of turmoil and eerie. About a third of the way in, I was probably enough that my husband gently suggested that I might have to put the book away. I still really want to return to it, but now it does not look like time.
… Currently sitting at my bedside table:
I read again A short story about seven murders by Marlon James. It is a wild, atmospheric, wonderfully written book with a large, fearless reach, and I am blown away by the expertise he brings to life for a dozen vivid and perfectly clear voices.
… changed his mind about something:
Daughter of the time by Josephine Tey. I read it as a teenager, and it changed my assumption that Richard III had the princes in the tower killed – but it also changed the way I look at history. That was when I realized that the story we get is selective, it is skewed, it is shaped over time to fit different changing narratives and agendas. I'm much more careful about checking sources – not just for history, but for news – since I read that book.
… I wanted to pass on to my child:
Many moons by James Thurber. It's quirky, mysterious, funny and beautiful. I still have my old childhood copy, which I think may have been my father's childhood copy too – it's from 1943.
… made me laugh out loud:
You look like one thing and I love you, a short, clever discussion of artificial intelligence by Janelle Shane. Her neural network efforts to come up with recipes completely broke me. The title is its idea of ​​a pickup line.
… I wish I had written:
Under milk tree by Dylan Thomas, a piece about life in a small Welsh town over a day. Thomas creates a whole world and lets us wander around in it. And the writing is astonishing: "Lazy early Rosie with the linen towel he shared with donkey man Tom-Fred and many other sailors, clearly and close to him speaking from her dusty bedroom. … Remember her. She forgets. The earth that filled her mouth disappears from her. "If I ever wrote something that was perfect, I would be a happy writer forever.
… Last I bought:
Is there a dog in this book? by Viviane Schwarz. My little niece has a birthday and every child should have this book. As a cat person, I especially like the fact that cats think in full sentences and the dog thinks in stick figures.
… has the best opening line:
The butcher boy by Patrick McCabe. "When I was a young boy twenty or thirty or forty years ago, I lived in a small town where they were all after me because of what I did to Mrs. Nugent." And like that, you're inside the narrator's head, and you do not get anything else done today.
… made me a writer:
I blame my career choice by having my dad read me The wind in the arrows by Kenneth Grahame when I was five or six. I still remember hearing him read the phrase, "Never in his life had he seen a river before – this slender, flexible, plump animal … "That was when it hit me what words can do.
… I consider literary comfort food:
I've reread a lot of Agatha Christie. Right now I want a world where I know the crisis will end, the good and the bad will be properly arranged and placed where they belong, and somehow everyone will move on without being particularly traumatized by anything, has happened. My favorite is Sleeping murder for the haunted atmosphere.
… everyone should read:
Playmakers by Thomas Keneally. It is the story of a play staged in 1789 by the first flock of prisoners transported to Australia. The book is a passionate call to understand that art is not a trivial luxury or a pretentious elitist indulgence or a sinister destroyer of moral fiber. They help us understand our own feelings and experiences, give us empathy to treat each other with respect and kindness, offer us the vision to transform our lives and educate us to a cohesive society. They are important and they must be accessible to all.
… I could only have discovered at … Greene's on Clare Street:
Many years ago I was in Dublin's oldest bookstore, Greene's on Clare Street, which was basically a 250-year-old floor-to-ceiling building with every kind of book you can imagine. I picked up an 1880 copy of a book called Things not known in general by John Timbs. It tells you things like the laws around jetsam, flotsam and ligan, a story about a seventeenth-century girl who thought her employer's watch was a devil, and how to fry a pound of butter.
… fills me with hope:
During lockdown, I read Amor Towles again A gentleman in Moscow. It's a wonderful book at all times, and this time it brought me home how people find ways to be happy, make connections and make a difference in each other's lives, even in the strangest, saddest and most restrictive circumstances.
… surprised me:
The fast by Lauren Owen. I got a sneaky early copy so I was not spoiled by the back or any reviews. I read with pleasure and enjoy a beautifully atmospheric, Victorian story of old age when suddenly: Wait, WHAT ?!
… I asked for a Christmas as a child:
The Green of Knowe's children by Lucy M. Boston. I was constantly checking on the school library copy and would not give it back. However, I do not think I got it for Christmas because we lived in Malawi and there was not a wide variety of books available to buy. I have a terrible feeling that I eventually told the school that I had lost it.
… who keeps the recipe for a favorite dish:
Stanley Tucci's The Tucci cookbook has a good recipe for fettuccine with shrimp and tomato – simple, quick and delicious. It also has the recipe for the famous timpano from Great evening, but that one needs a much higher level of organizational skills than I have.
… taught me this Danger!-worthy bit of trivia:
Starfish have their eyes on the tip of their arms. Greetings from Ivy and Bean: Doomed to dance by Annie Barrows.
This content is created and maintained by a third party and imported into this site to help users provide their email addresses. You may find more information about this and similar content at piano.io